The benefits of VPS Cloud Hosting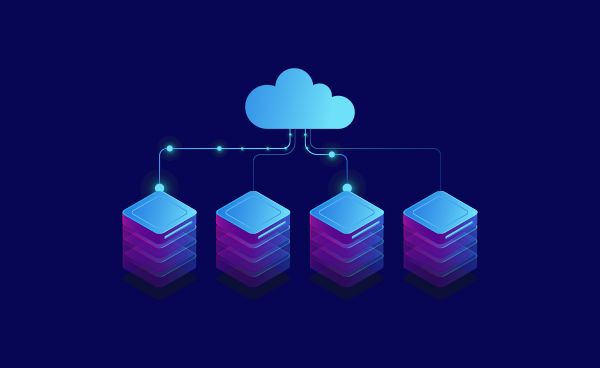 What does Cloud Virtual Private Server (VPS) mean?
Hosting Cloud VPS or a virtual private server is a monitoring of the hosting level. In the typical "first-come, first-served" format hosting, websites will be hosted on a clearly delimited portion on the server, to allocate the site exclusively where. With VPS you do not have to worry about the security of security in shared hosting cases, in order to be able to customize and provide a security service.
VPS Cloud Hosting or a Virtual Private Server represents the next level in hosting. Instead of the typical format "first come, first served" present in Shared Hosting Environemnts, websites will be hosted on predetermined resources from the server, having the resources exclusively dedicated to the website alone. With a VPS you don't have to worry about security breaches like in a shared hosting environment, because you can personalize the level of security you desire.
The most significant advantages for a Cloud VPS are:
The digital environments have independent filesystems, so you can apply any security measure.
Since a VPS is situated in a Cloud, the operating system and software are no longer depedent on the hardware. This way, a VPS can be migrated in real-time from a physical server to another, without any performance impact or downtime
You can install any packages and customize them to suite your needs.
You get full rights and privileges over your VPS with command line access.
At every moment you can perform an upgrade and obtain more resources without negatively impacting the system.
The option to perform website speed optimization and content serving methods is available for high traffic.
Why should you purchase a VPS from us?
Every VPS from Webland.ro comes with an optimized Operating System and if you choose CentOS as a Linux Distribution you benefit for free from the ClusterCS.com control panel which offers website speed optimization. Our Cloud VPS solutions are recommended for all the types of businesses. Our infrastructure is scalable and adapted to support our customers.
We do offer 24/7/365 Technical Support.
You have full control over the virtual server, with the posibility to configure and administrate it based on your needs. Each server has its own dedicated IP. By using the ClusterCS control panel you benefit from a "traffic-shaping" solution by default, this way all the static media files (like pictures, videos), will be served by a service with a very low memory fingerprint compared to a webserver like apache, this allows you to server more visitors compared to a usual scenario.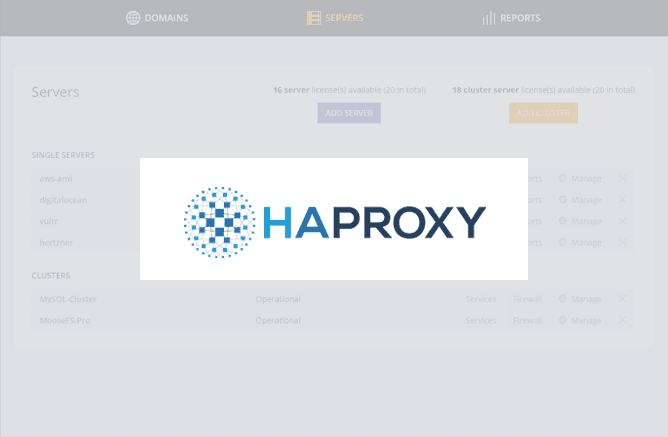 LOAD BALANCING High Availability:
– it will serve the HTTP / HTTPS type requests and it will redirect those requests to: Apache / Lighttpd / Nginx / Varnish based on your needs (https://clustercs.com/high-availability-clustering).
WEBSERVER High Availability
– Apache (usually being used to serve dynamic content like php); – PHP (multiple PHP versions can be installed on the server);
– Cache Layer (you can add a cache level for a WordPress: https://clustercs.com/integrations/boost-your-speed – Lighttpd (it can be used for serving static content like pictures and videos in parallel with Apache)
p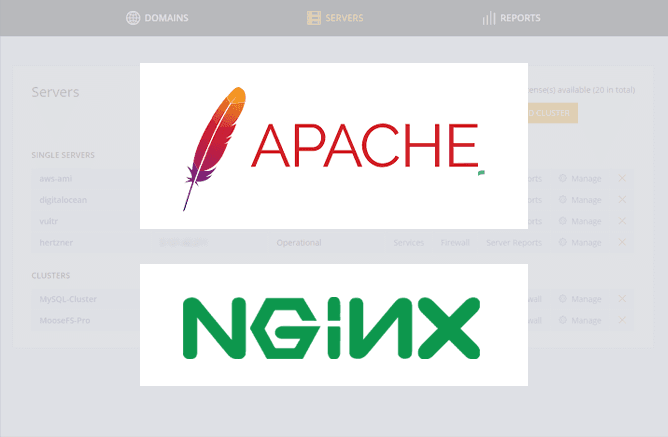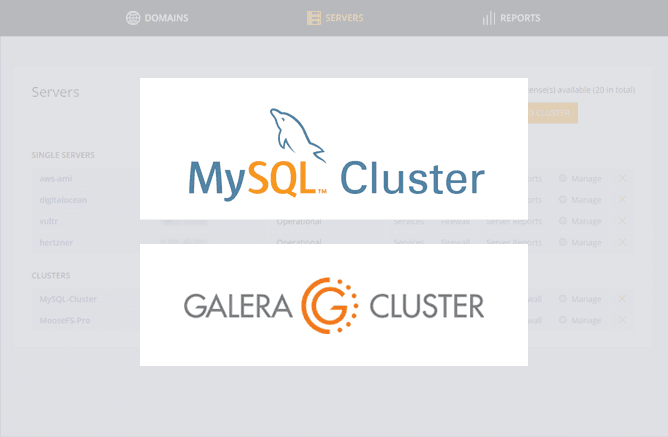 DATABASE High Availability
– Maria Galera Cluster (https://clustercs.com/database-scalability). It is a true Multi-Master Cluster based on synchronous replication and a solution for High Availability and up-time. Database distribution is an easy solution for website to scale when they have to adapt to traffic changes and a perfect alternative for a High Availability system that will ensure the system's availability even when facing hardware failure.
STORAGE High Availability
– MooseFS Distributed FileSystem (https://clustercs.com/moosefs-distributed-file-system-ha). The High Availability of the system's filesystem will be achieved with MooseFS in order to gain redundancy and being able to provide complex High Availability Solutions. The files will be stored and distributed on server with 2 replicas, based on the number of replicas, at least one server can fail without failing the entire cluster infrastructure.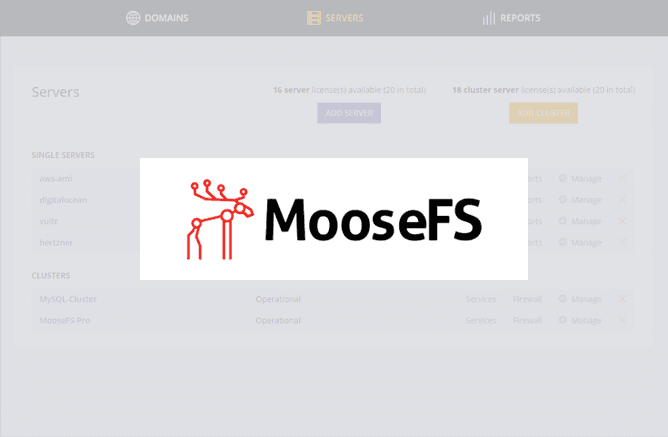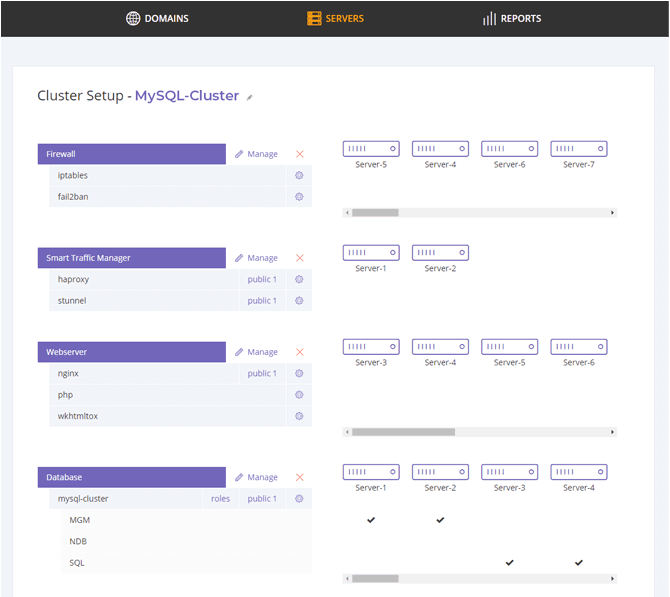 Configure with easy any type of HA Cluster by using the ClusterCS Control panel (optional)
You can easily configure a High Availability Cluster with horizontal scaling for servers with PHP, MySQL or Maria Galera Cluster for database scaling and MooseFS for filesystem redundancy.
In a case where your application's traffic raises and the application needs more resources in order to run in optimal conditions, you can always add a new server to the existing schema from a visual interface.
ClusterCS has been built as a solution for complex clusters and it is capable of making optimization which have a positive impact on the system's performance.
The control panel also handles monitoring and self-healing for critical services.
This tool has been developed as a 100% scalable solution and it is implemented as a SaaS which makes it more friendly than other traffic-shaping solutions since it does not require installation and configuration ahead of time.
ClusterCS is the most inovative control panel for server management on the market right now and it is ready to offer High Availability solutions out of the box.
Complete domain management
The control panel offers all the standard functionalities you need to manage your domain (FTP, emails, DB, CronJobs, Backups, SSL, Logs, Manage SSH Keys) and innovative solutions like SPEED.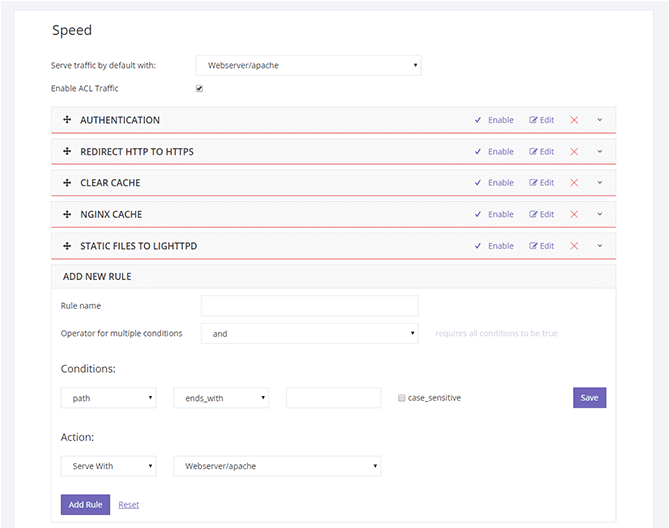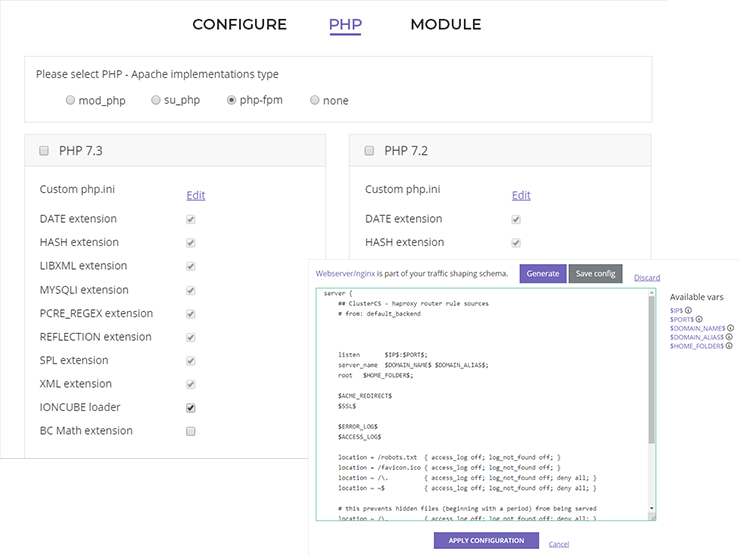 Server configuration and Custom logs
In cases where technical expertise is need you can edit the configuration the ClusterCS interface.

The control panel offers personalized configurations for every single domain (Apache,Lighttpd,Nginx,Varnish).
Monitoring and self-healing for critical services
Your servers will be always monitored and you will have access to all the valuable information, in cases where there are service malfunctions, the monitoring system from ClusterCS can apply different scenarios for service restart and self-healing.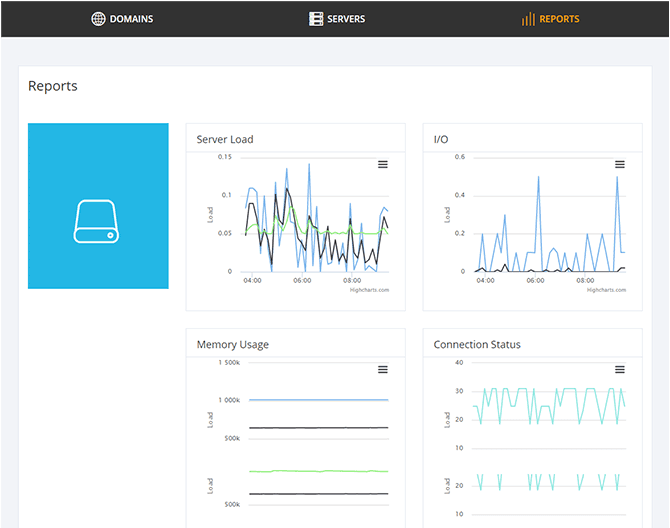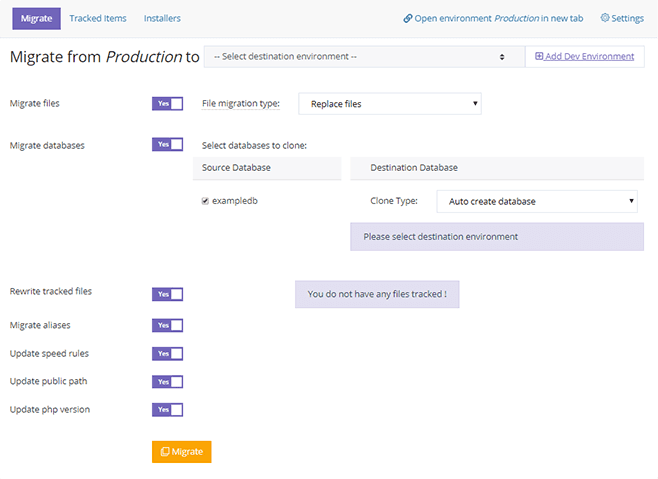 Development Environments for applications (optional)
You can create clones of the live website in a few seconds. The most valuable benefit you can obtain by using the feature is to work under the same URL while testing in a separate environment for staging where you don't need to care about hacks and Dev-Ops.